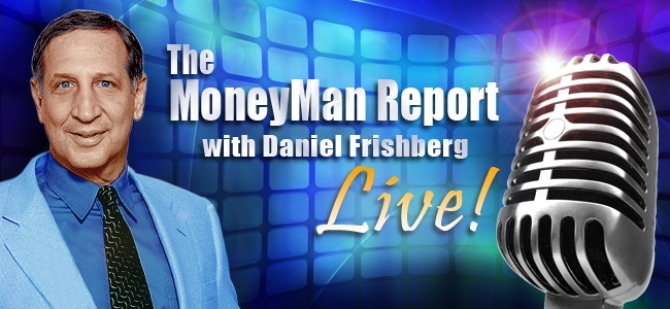 In his two hour daily MoneyMan Report, Daniel Frishberg has created one of the fastest growing sources of information on investing and trading in the country, now reaching audiences all over the U.S. Dan's program is regularly picked up on major web portals like Market Wire, Forbes, Dow Jones, and Yahoo Finance. His stock picks and strategies are reported regularly by www.thestockadvisors.com, AOL and MSN.
Daniel Frishberg has become one of the most sought after financial pundits on national TV, appearing several times each week on CNBC, Fox, and the Canadian Business News Network. His commentary is also carried on a rapidly growing number of local TV stations all over the country.
Dan's company advises or manages private accounts for affluent individuals and institutions, including one of the few equity portfolios in the country that has shown gains over the difficult years of the recent past, more than doubling the S&P 500 performance since its inception in 2001. Under his guidance, his private clients have been protected by one of the very few really diversified portfolios, which include not only stocks from the U.S. and around the world, but also a diverse selection of U.S. and international bonds, private equity and direct investments in real estate.
Dan Frishberg's first book (Escape From The Herd) accurately forecasted the current international and domestic market situations. His personal success story is all the more intriguing. He grew up in the 'projects' on the Lower East Side of Manhattan, served as an enlisted Marine machine gunner from 1962 to 1965, attended NYU by scholarship, supported himself trading silver contracts, obtained no degrees, and has earned countless millions for the many highly educated people who surround him. Daniel Frishberg is a trusted advisor to many of the most famous and respected investors of our time, many of whom have publicly credited him with providing indispensable strategic help in managing a very difficult market environment.
For TV Appearances, Speaking Engagements or Interviews, Contact Pamela Caddell at 877-342-6999 or info@themoneyman.com